DOUBLE YOUR INCOME IN JUST 8 WEEKS
Download this all-time classic bestselling book from Bruce King free.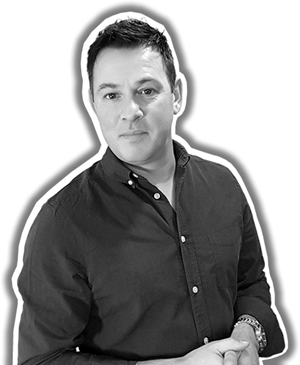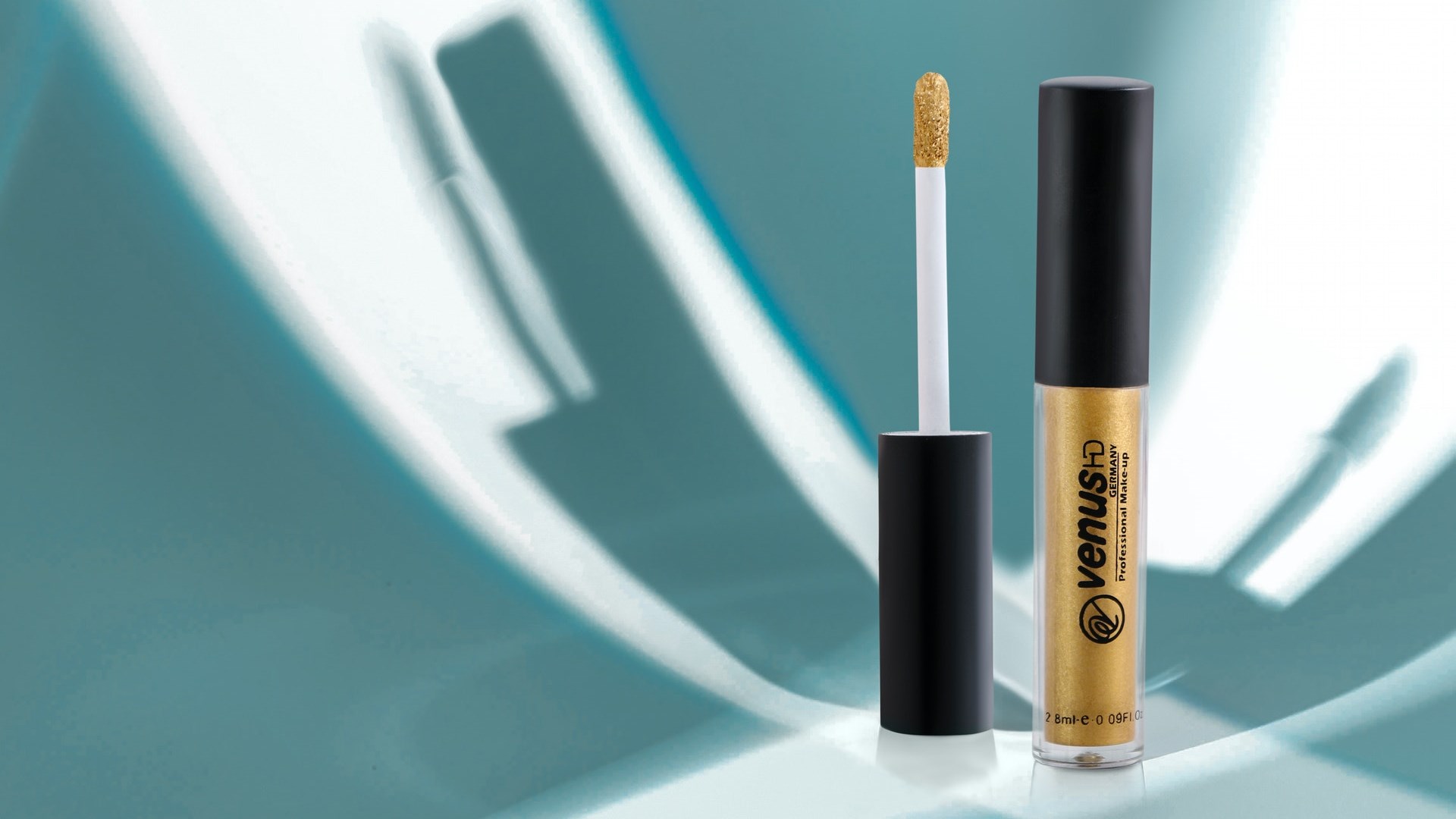 How to develop your company image
By Chris Haycock | 07 March 2022
A beginners guide to creating and developing a strong and powerful brand for your business.
Developing your brand logo
A professional company logo and name can make all the difference. A logo is so much more than a small design used on your marketing material. Never approach a professional designer and ask them to create a logo for company x, without providing extensive data. Here's the thing most people neglect to recognise in creative professionals. The graphic design industry is hot because these are the experts that actually build the brands that lead their respective areas of expertise. Think big from the get go. Think small, you'll get small to no results. Think big and you get the benefit of the upper hand. Why such a strong emphasis on logo design? It's guilty by association. A flaky logo constructed of a stock vector image with overlay text is not the look you want to be shooting for. It's amateur at best and that's what your brand will be associated with. You need to budget for a graphic designer. You cannot do this alone because there's more goes into the design than you could begin to imagine. We'll give you an idea of what it entails though and why it's such a strong performance indicator.
Let's start with sketching.
Sketching is the logical place to start with logo design because it's what designers do when they start a project. The sketching can be done freehand, or using software like Adobe Photoshop, which is one of the flashiest on the market. It doesn't come cheap though, and there's a huge learning curve to using it. You can fast track your learning with paid training resources, but when accounting for either your productive downtime spent trying to learn to use the software, then tack on the licensing fees to buy Photoshop, you're likely to find even a half decent logo designer will work out cheaper. And since they're experienced, you get that as an added value. Don't skimp on logo prices because the designers who are worth doing business with, will walk away and rightly so. If you can't take your logo seriously, they won't take you seriously. Or they'll just take your money because you never bothered to do your homework and handed free reins to them on your company identity. They may also hike their rates if you dare give them sketchy details about your business. This line of work is known for candid characters, with some of the best lacking communication skills so don't expect in depth discussions. That's not to say every designer is a terrible communicator. It's just to let you know that you can't always get the whole package, an artistically talented creative professional who can consult with you too. That's a big ask. Expect to be leading the way and providing them with crystal clear direction and constructive feedback. Don't be afraid with feedback either because the first sketches are rarely spot on. It usually takes a few runs to tweak the initial design.
Why logo designers are so fussy about their work
The work logo designers do does not get enough credit. They are brand builders. Well, they're on equal footing with the MDs anyway. For your brand, it's your story and all brands have their story. Thing is though, you can't very well attach a company story to every single accessory, stationery, and apparel your customers come into contact with. That's where your website and company brochures play their part. They're the information sources that your customers can use to identify your brand and build consumer confidence in your brand.
Your logo is there to amplify that confidence.
Think of the last person you met with for the first time. Did you judge them? Did they make an impression on you? Chances are they did and you probably didn't feel comfortable with first name terms. Greetings were likely exchanged formally using their title. Mr, Mrs, or Dr. You may have even left that first meeting with those same formalities. Over time though, trust is established, the relationship strengthens and you're welcomed to use first name terms. Well, that's what your logo is doing. Your first impression is the logo. Eventually, if you stamp an envelope and send a letter to any of your customers, they will know it is mail from your company before they open the envelope. It's on your website design, it's the direct mailshot, and on the personalised pens and desktop calendars displayed on the desks in receptions.
Your brand is built based on repetition.
Real design, proven, and simplistic is what you need to be talking to a logo designer about.
What should your discussion cover?
Your discussion will cover your brand. It's your brands story that the logo is going to reflect. It can take dozens of sketches to get things moving along. It's a super creative process that can't be rushed, so don't put the pressure on your designer. Give them plenty of time to produce your initial sketches. They will want the back story of your company. Great designers might even go as far as asking you if you'd mind providing them with a copy of your business plan, or at least your marketing plan because that will give them the insight of your buyer persona. That's the people your logo needs to engage with on an emotional level. Ask them if there are any supporting materials that would assist them. They will be glad of the offer because it provides them with clarity of what they need the design to capture when people see it. You won't always get the first design sketch to review in colour. The reason being that some designers feel it's a rule that the design needs to look better in black than it does in colour. Which is a really good point to keep in mind because for any digital documents others are printing out most will opt for black and white print to cut the cost of colour printing. If it looks good in colour and poor in black, it's not going to work with the same impact it should be having. Black design is what you want first. The design should be crisp, memorable and simple. Then it's about getting the right typography. Typography is just how your writing is shown in digital text. The text on this page is all typography. Sans Fonts and Helvetica are popular choices to use within logos as they are fairly distinctive and work well with layers and print out just as they look. Any documents you've created in MS Word, or other writing program, such as Google Docs, when you change the font, you're changing the typography. The next time you're creating a document, change the font and see what effect it has. You'll quickly realise that some will completely ruin your piece, while others will make it more reader friendly. Logo designers know the psychology behind typography and the colours used in logos too. Well, any logo designer you're interested in working with anyway.
Working in colour theory
Without your designer being knowledgeable on colour theory, psychology and the effect colours have on consumer behaviour, you're best not to let them work with you on their first project using it. In fact, ask upfront about their knowledge on colour and psychology because if they don't have that, you'll need another designer to work colour into your logo to get it right. Colour is a science in itself. It matters because each different colour and variation of it invokes emotions when our eyes see them. Like McDonalds using red and yellow prominently, with their logo being associated with the arch design. In terms of colour psychology, red is considered to be a physical colour, meaning it inspires action. Yellow on the other hand, well that's considered an emotional colour. Now when you consider the action part of red, and tack on the emotional element yellow is thought to invoke, well, that right there could be why people are emotionally eating on junk food.
DOUBLE, TRIPLE, OR QUADRUPLE YOUR SALES
Join other small business owners who are benefiting from new sales & marketing skills.
You can find out more about colour and associated psychology at
http://www.colour-affects.co.u...
However, bear in mind that logo designers with experience should be knowledgeable on this topic. Quiz them. There's no hard and fast rule on what colour works best because it depends on your industry. Dentists need to offer calm and that's reflected with outdoor colours, usually blues and greens. If you've been unfortunate and landed in hospital, you may recall the staff uniforms - greens and blues. Retail though, different again. B&Q, for example, use orange. That's a mix of red and yellow rolled into one. It's physical and it's emotional, just the right sort of mix for the DIYer wanting to improve their home. There's an emotional element to the projects they do at home, and the subtlety of red blended with yellow could be the action part. When you shop there, you can't help but look at things and think how they'd look in your home and all the possibilities you could do with stuff, either inside or in the garden. Then you get assistants with bright orange aprons, drumming the branding in again. Colour really does matter for your final logo design. It should be built into your budget prior to launch because the instant you start marketing your business, that's the logo people will associate your company with. Change it later and it will not have the power of repetition, which is what makes them such a powerful marketing tool. In fact, it's probably the most powerful because with the raw file, there are hundreds of things you can do with it. It's never just going to be that little design on the top corner of your website. It'll be on all your company material. When you get it (sorry, your logo designer gets it) spot on, you'll be raring to get your stuff sent out to prospects.
Don't skimp on logo design.
Probably the best advice is to be super respectful for the work logo designers do. We're talking specifically about logo designers here though. Not the broader category of graphic designers. If you haven't read our post about your marketing plan, read it because this is your chance to see its power in action. A logo designer has been through their own marketing plan, narrowed down to the specific field of logos and focused on it exclusively. Those are the experts you need to be working with. Not general creative types who know their way around Photoshop.
Business stationery
Getting your first business cards and letterheads is a huge step. There are few times more exciting in the start-up process than when your brand new pack of stationery arrives at your door. It's a wonderful feeling, and gives you a sense that your new business is 'finally real'. You'll no doubt get an urge to rush out and give a business card to everyone you know to celebrate their arrival. Go ahead, indulge yourself (without depleting all your stock). Your brand new business stationery is a highly effective tool in your marketing arsenal, and can make all the difference in whether you attract and retain new customers, so even before you get them designed and printed, take some time to understand how to put together a professional stationery pack, and what you should do with it once it arrives.
The Basics
The first and foremost thing you'll need to think about is how your business will be portrayed on your business stationery. Above all, it must scream 'trust'. Without trust you're going nowhere, so even if you're thinking about funky, eye-catching and ultra-modern shapes for your stationery, you must ensure that the first thing you convey is trustworthiness. To do this, your stationery needs to look good. It needs to look professional. It needs to convey what you do. And lastly, but equally as important it needs to leave a positive, lasting impression about you and your business. Of course, you have free reign to design your business stationery in any way, shape or form as you wish. Just remember to answer the following questions as you're going through the creative process:
Does it convey trust?
Does it look professional
Does it say what the business does?
Will it leave people with a positive impression?
What stationery will I need?
You may require some or most of the following items in your business stationery, depending on your market sector:
Business cards (essential)
Letterheads (essential)
Compliment slips
Invoices
Purchase orders
Receipts
Flyers and leaflets
Printed envelopes
Brochures
Address labels
DIY kits - worth the paper they're printed on?
If you've ever been into one of the larger stationery superstores then you'll have seen the range of DIY stationery kits that you can take home and print using your desktop inkjet printer. Typically, these kits stand out a mile because they're made of flimsy, lower-quality materials, or because most inkjet printers are nowhere near production print quality. We've all been handed paper-like business cards with a serrated edge where they've been pulled apart by hand. They don't set a good example, and give the wrong impression. Our advice is to stay away from the home kits and spend a little getting your business stationery produced by a professional printing company. It costs very little to get the basic stationery printed nowadays.
Business Cards
Always carry around several professionally-printed business cards with you at all times. You'll lose count of the times that you meet a prospective customer or partner, and wish you had a card with you, so keep a couple in your wallet or purse. Put a couple in your jacket pocket too. Most business cards are standard size - 84mm x 55mm, meaning they're easy to put into a wallet or jacket pocket. However, there has been an explosion of unusual shapes and sizes over the last few years, which can also help to leave a lasting impression. If you're going to use an alternative size or shape, make sure that you get a professional designer to ensure that it doesn't look tacky. There's a temptation to put all manner of information on a business card, but keep it clean, simple, and legible. Don't go too overboard with putting your Twitter handle, Facebook page, Pinterest profile, SnapChat address etc., on your card. Limit it to what's completely necessary for your market, and make sure that you can read it clearly by using text at least 8 pt. Anything smaller will be problematic.
The Legal Stuff
As with most aspects of running a limited company, there are legal considerations even when it comes to producing your business stationery. So, if you're considering (or have already set up) a limited company, make sure that you comply with the following legal requirements: Your company name must be shown on all company documents, publicity and letters. On business letters, order forms and websites, you must show the company's registered number, the registered office address, where the company is registered, and whether it is a limited company (using Ltd or Limited). If you want to include the directors' names, you must list all of them.
---

There's more inside The Rainmakers Club
Ready to double, triple or even quadruple your sales? Join the Rainmakers Club today and get access to hundreds more worksheets, ebooks, tutorials, guides, tools and downloads.
NEW FOR 2022! Join our growing club of successful small business owners and get The Raindeck free: a 3-deck strategy for brainstorming and running successful marketing campaigns.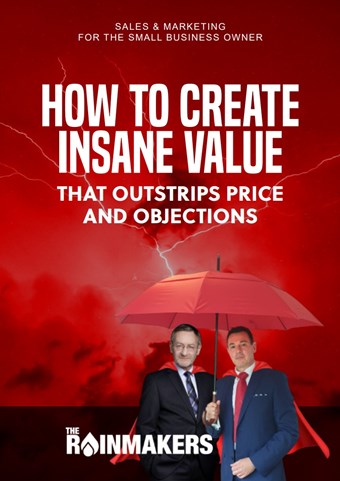 HOW TO CREATE INSANE VALUE
A must-have read for anyone that sells anything
Discover techniques and methods that will increase your product's perceived value - without having to change your product or prices.
Get the book free
GET STARTED WITH
The Rainmakers
Join today for the price of your daily cup of Mocha coffee, and become a sales and marketing giant.
Learn sales & marketing
Double, triple, or quadruple your sales and income.
Expert mentoring
Learn from renowned sales and marketing experts.
Exclusive resource library
Tools, downloads, cheat sheets and worksheets to help you succeed.
Free Raindeck strategy box
Brainstorm, plan and execute brilliant marketing campaigns in no time.
BECOME A RAINMAKER
Let's chat about it...
Schedule a no-obligation call with The Rainmakers Club team, tell us about your business and your biggest problem. We'll give you our advice and honest feedback if membership would work for you.
Helping businesses succeed for 50+ years