Are you a small business owner looking to scale up and get the sales & marketing skills you need to grow your business to the next level?
The Rainmakers Club has everything a business needs to increase customers, sales and profits. The team of Rainmakers share their secrets of success to small business owners who want to pack a punch with their sales and marketing.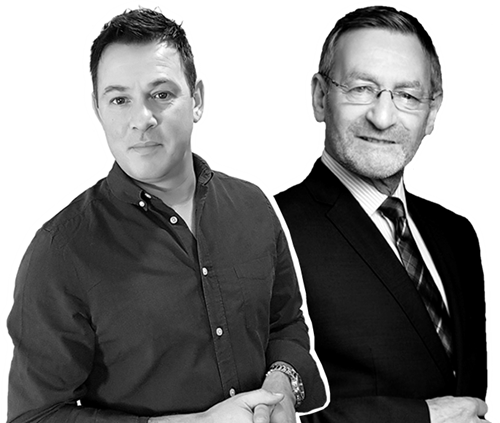 Chris Haycock and Bruce King
The Rainmakers
With hundreds of video tutorials, free eBooks, worksheets, guides and articles, you have everything you need to grow your business and acquire more customers.
Unlock the secrets of sales and marketing by tapping into the strategies, skills and experience of renowned experts Bruce King, Chris Haycock and guest experts, and watch your customers, sales and profits grow.
8 MASSIVE reasons why your business
needs


The Rainmakers Club

01
Gain Sales & Marketing Skills
Hundreds of Rainmaker Club video tutorials ranging from advertising, sales negotiating, PR, networking, communication skills, marketing strategy and more.
02
Increase your Sales & Profits
Start winning more customers consistently by learning valuable Sales & Marketing skills and proven strategies backed by 50+ years of expertise.
03
Everything at your fingertips
Join today and get access to hundreds of Rainmaker Club video tutorials, downloads and tools to turn you into a Sales and Marketing GIANT.
04
Advice from renowned experts
Get help and advice with your sales & marketing issues, and let us give you ideas and strategies how you can reach your business goals.
05
Members-only tools
Tools to help you grow your business and increase sales, including AI (GPT-4) marketing wizard, title generator, royalty-free image library and more.
06
Resources to help you
G
R
O
W
Hundreds of resources at your fingertips, including marketing guides, eBooks, worksheets, and checklists designed to turn you into a Sales & Marketing GIANT.
07
Join Video Workshops
Join other successful business owners who are taking part in our monthly 'Ask Us Anything' video workshops to smash through ceilings and hit sales targets.
08
Strategise with The Raindeck
Available as an additional purchase, The Raindeck is a 3-deck strategy card set that helps you brainstorm and launch highly successful marketing campaigns*.
* Get The Raindeck completely free when you invest in annual membership!
Become a sales & marketing Rainmaker
Our exclusive club teaches small business owners essential sales and marketing skills, designed to win more customers and increase profits.
Business owners... are you struggling to sell more products? Having difficulty finding - and retaining - new customers? Are your marketing campaigns getting the results you REALLY need?
You need The Rainmakers Club to help you to steal back the thunder from your competitors.
Small business owners tell us that one of the hardest things to get to grips with is sales and marketing.
Running your business is usually relatively easy - after all, that's what you're great at. But getting a constant stream of new customers is the toughest part.
We know how tricky it can be, so we created The Rainmakers Club to give you all the essential sales & marketing skills and business growth strategies you need to attract more business and close more sales, faster, more easily, more effectively and more profitably.
The Rainmakers Club has everything you need to turn you into a sales & marketing GIANT.
No more struggling with sales & marketing. The Rainmakers Club gives you the skills to become a master at growing your business.
Welcome to The Rainmakers Club, where we turn small business owners into sales & marketing superheroes.
Free resources
Video tutorials, downloads and resources as a "thank you" for visiting us.
Let's chat about it...
Schedule a no-obligation call with The Rainmakers Club team, tell us about your business and your biggest problem. We'll give you our advice and honest feedback if membership would work for you.
Helping businesses succeed for 50+ years