DOUBLE YOUR INCOME IN JUST 8 WEEKS
Download this all-time classic bestselling book from Bruce King free.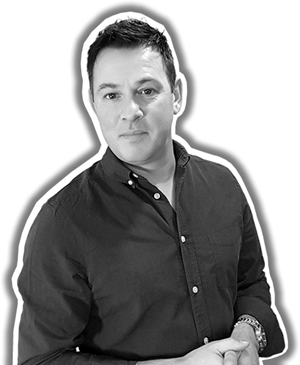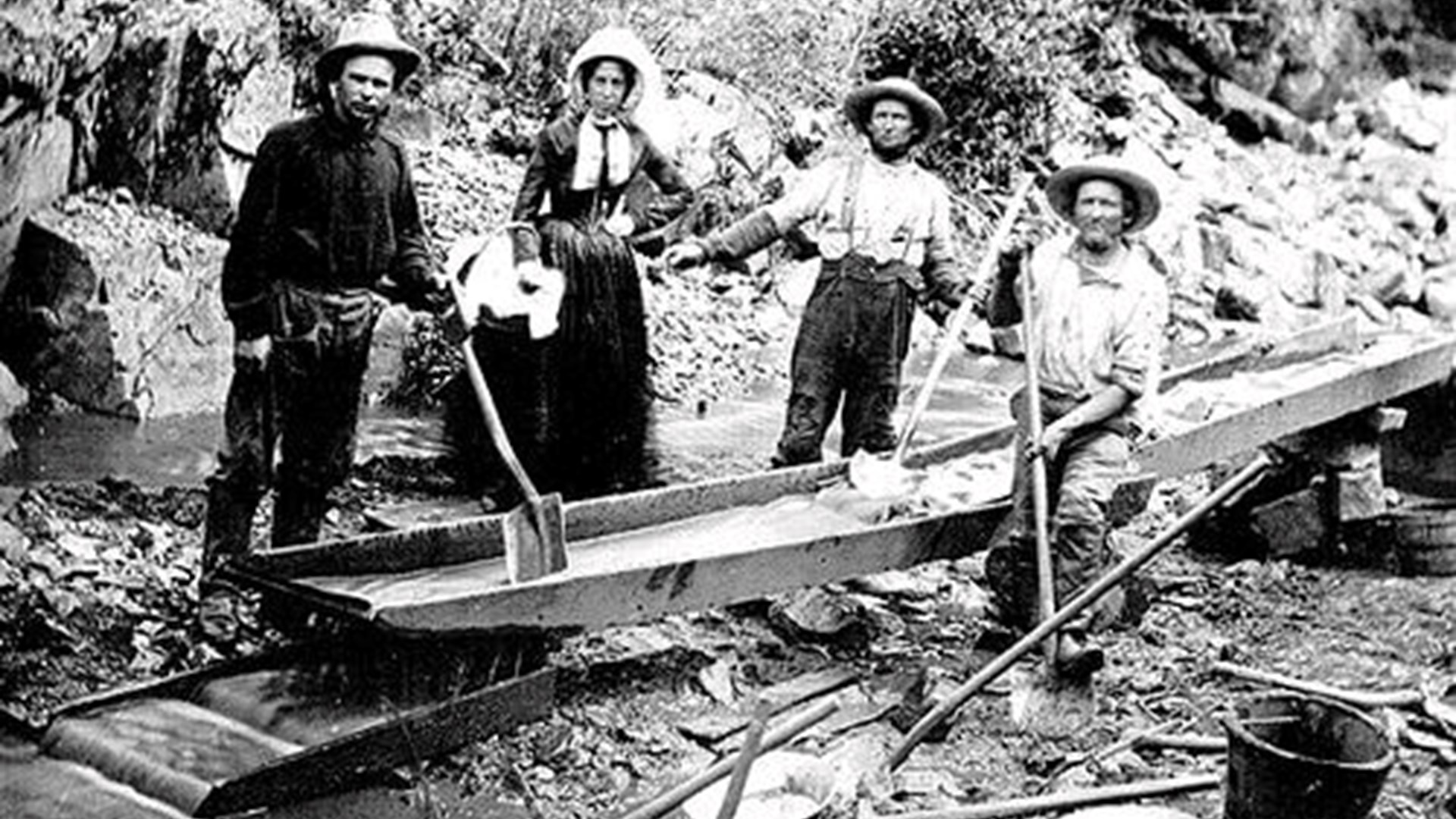 When opportunity knocks...
By Chris Haycock | 04 January 2022
Rather than copying everyone else and jumping on the latest bandwagon, look at the opportunity in a different way to unlock the TRUE potential.
By 1856, the Californian Gold Rush was over for the 49ers.
These early prospectors risked their lives getting to California to seek quick fortunes, and many of them did make their fortune. Even ordinary gold-seekers with little experience were earning more than 10 times what they could earn at home. But by the mid 50s, the Californian Dream was over. Prospecting for gold had become increasingly dangerous as the "easy" gold started to deplete. Tens of thousands of ordinary people had made big bucks from the gold. It was the first Get Rich Quick scheme, but it didn't last. Prospecting for gold wasn't sustainable, at least for the folks who were panning for gold by hand. As boom-times go, it was fairly short lived.
DOUBLE, TRIPLE, OR QUADRUPLE YOUR SALES
Join other small business owners who are benefiting from new sales & marketing skills.
But for some clever entrepreneurs, the Gold Rush unlocked a lifetime of success - but not from the gold itself. Some people reaped decades of fortune by providing complementary services to the rapidly expanding population. Transportation, entertainment, hardware and lodging became huge business to accommodate the needs of the prospectors. Even clothing created more wealthy individuals than the gold prospectors themselves, including Levi Strauss, who created the first company to create the now famous blue denim jeans for the miners. These entrepreneurs realised that long-term profits don't always come from trends themselves, but from the opportunities surrounding the trend. And they're not always easy to identify. As we begin a new year #backtowork, there are emerging trends that you can capitalise on. I can see huge opportunities in sustainability, artificial intelligence, blockchain, VR, green transport, complementary medicines, home entertainment, and the fusion of Big Datasets. However, don't get caught up in the stampede for emerging gold rushes, because you'll be competing with everyone else. Instead, look for opportunities surrounding the trend. Think laterally about what impact the emerging trends will have on society, on businesses, and the environment, and how/where you can create something to support these trends. When you discover a new opportunity, don't sit on it. Act. Being the first in a new market can be tough going, but the long-term rewards are worth it. Look at emerging trends not from a get-rich-quick point of view, but an opportunity to create sustainable revenue streams that are still going long after the Gold Rush is over.
---

There's more inside The Rainmakers Club
Ready to double, triple or even quadruple your sales? Join the Rainmakers Club today and get access to hundreds more worksheets, ebooks, tutorials, guides, tools and downloads.
NEW FOR 2022! Join our growing club of successful small business owners and get The Raindeck free: a 3-deck strategy for brainstorming and running successful marketing campaigns.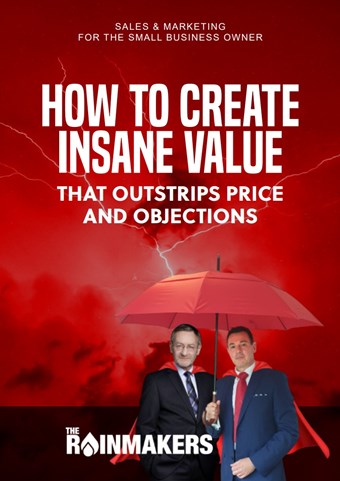 HOW TO CREATE INSANE VALUE
A must-have read for anyone that sells anything
Discover techniques and methods that will increase your product's perceived value - without having to change your product or prices.
Get the book free
GET STARTED WITH
The Rainmakers
Join today for the price of your daily cup of Mocha coffee, and become a sales and marketing giant.
Learn sales & marketing
Double, triple, or quadruple your sales and income.
Expert mentoring
Learn from renowned sales and marketing experts.
Exclusive resource library
Tools, downloads, cheat sheets and worksheets to help you succeed.
Free Raindeck strategy box
Brainstorm, plan and execute brilliant marketing campaigns in no time.
BECOME A RAINMAKER
Let's chat about it...
Schedule a no-obligation call with The Rainmakers Club team, tell us about your business and your biggest problem. We'll give you our advice and honest feedback if membership would work for you.
Helping businesses succeed for 50+ years