DOUBLE YOUR INCOME IN JUST 8 WEEKS
Download this all-time classic bestselling book from Bruce King free.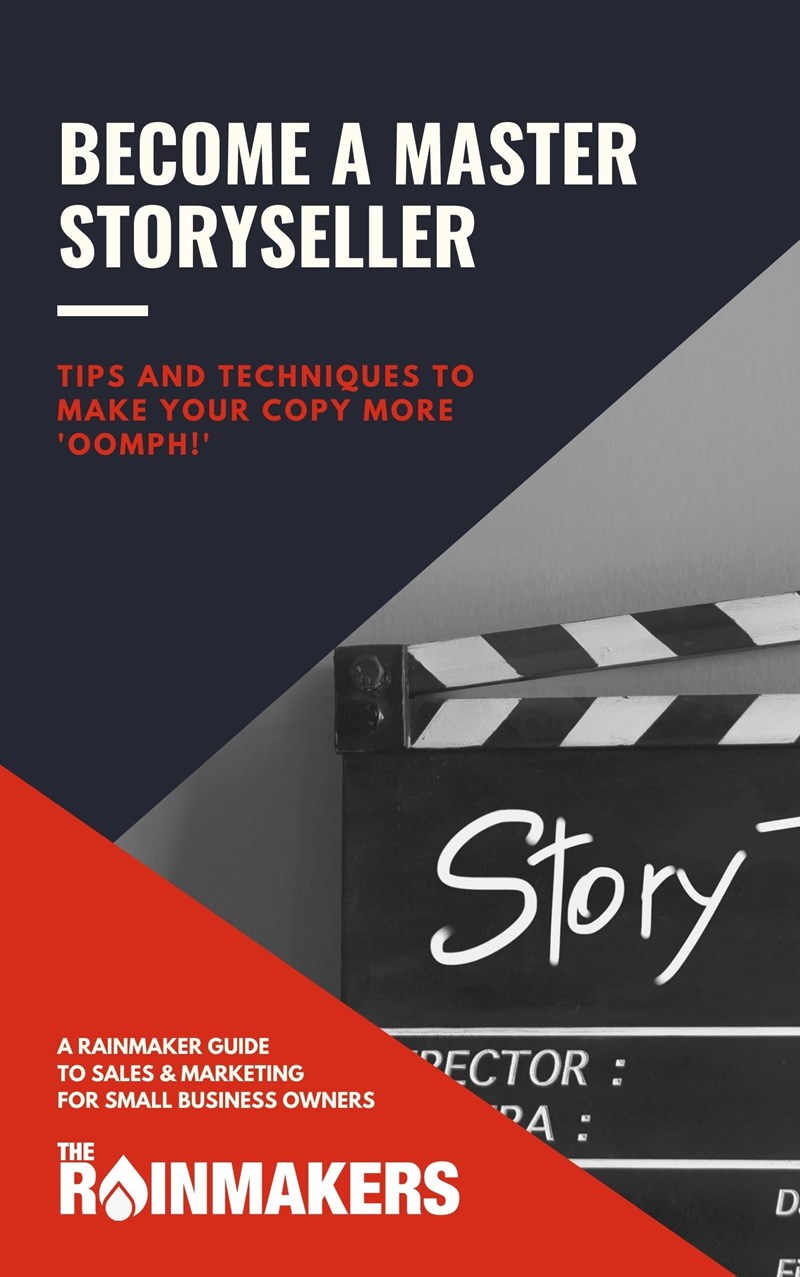 Become a Master Storyseller
A free guide for you, from The Rainmakers team.
Simple tips and techniques to inject stories and create more 'OOMPH!'
Ever wondered why professional copywriters are able to turn boring words into powerful statements? That's because they're able to use powerful stories that evokes an emotion, stimulates interest, creates a desire and provokes a response, i.e. an action.
Stories have the power to do all that. Top copywriters craft stories in such a way as to persuade their readers to take action.
Storyselling makes your marketing copy, sales letters, brochures and websites much more entertaining, gives you huge boosts in credibility and will significantly increase your sales.
But what are the primary elements of when creating stories for your marketing copy? How can you use it to increase your sales? Here are the most important skills and elements to master.
Advertising, Copywriting, Digital Marketing
Let's chat about it...
Schedule a no-obligation call with The Rainmakers Club team, tell us about your business and your biggest problem. We'll give you our advice and honest feedback if membership would work for you.
Helping businesses succeed for 50+ years