DOUBLE YOUR INCOME IN JUST 8 WEEKS
Download this all-time classic bestselling book from Bruce King free.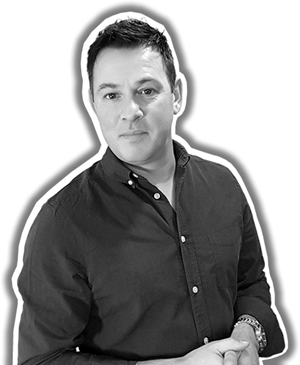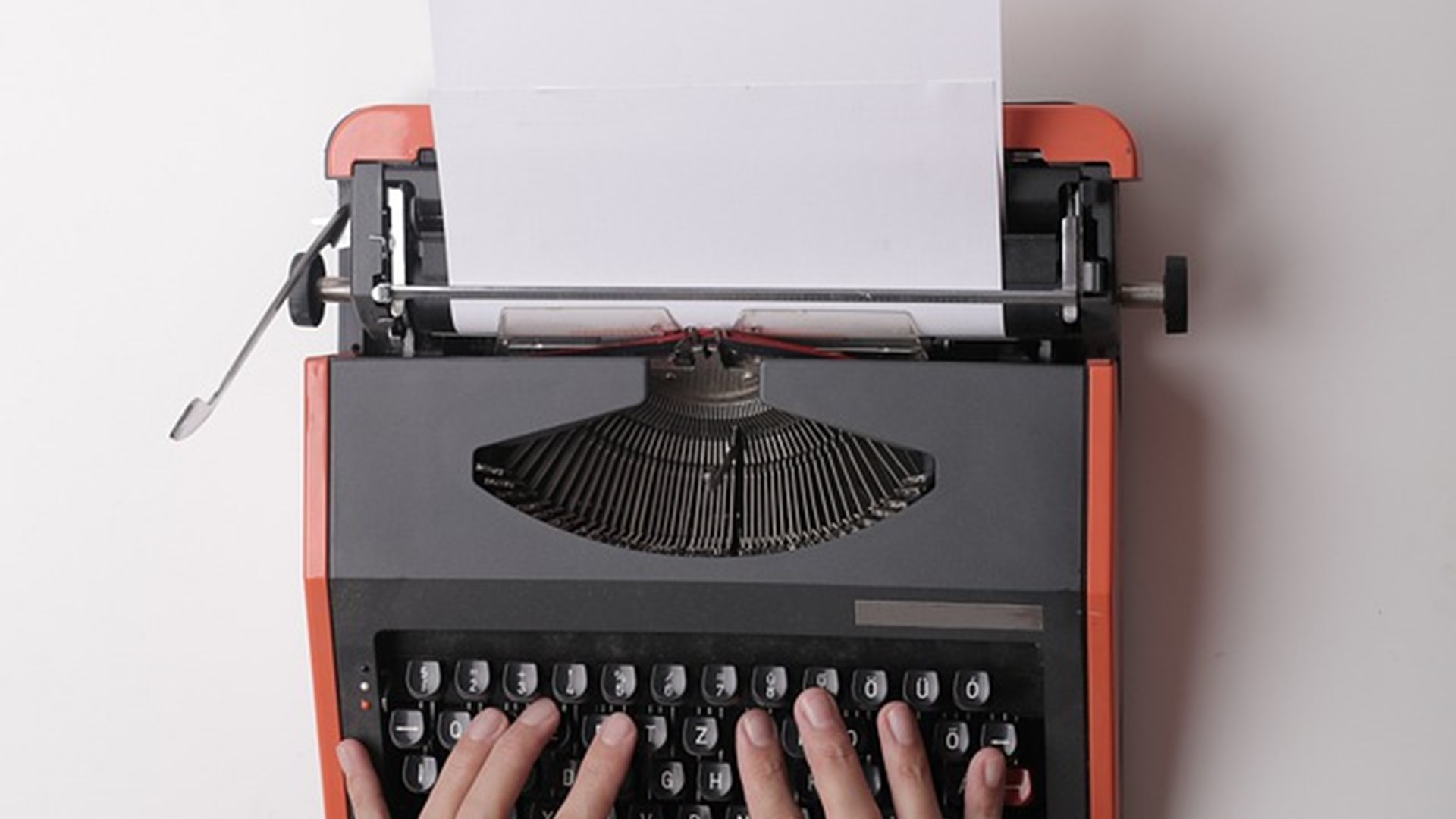 Save £399, and learn the basics of copywriting... free
By Chris Haycock | 22 August 2022
Can you afford £399 to spend learning how to create great copy that wins customers? Many small business owners can't so I'll teach you the basics for free!
I've just this moment found out that The CIM's (Chartered institute of Marketing) copywriting course costs a whopping £399. 🤯

If you're running a small business, that's going to be a big chunk of money. So, I'm going to save you some cash and summarise the whole course for you. Ooh, I am a bit naughty. 🤭
1. Capture and engage your reader's attention.
Use powerful, emotion-loaded words to highlight pain points that resonate with your target market. Eg: "Can't afford to pay the whopping fees to learn copyrighting, but are desperate to make more sales?"
2. Construct a reader persona
Create a fictional character that looks like your best ever customer, and write for them... and them only. Don't try to appeal to everyone because you'll absolutely fall flat on your face.
3. Craft a value proposition
Think about what problems your product solves, and focus on the feelings people have when your product does what it does best. Eg "When you write better copy, you'll enjoy more sales, and more freedom".
4. Apply a range of structures to shape your copy
If you're writing online copy, then use the inverted pyramid style. In other words, start with the "finish", ie the most important things, then work backwards. Don't make it a thesis. Eg, "Copywriting is one of the most important skills you can have as a business owner. Here's why".
5. Hold your reader's attention, however they encounter your copy
Use leading questions at the end of paragraphs to keep people interested in what's coming up, like the next (very) important point...
6 Develop your style
DOUBLE, TRIPLE, OR QUADRUPLE YOUR SALES
Join other small business owners who are benefiting from new sales & marketing skills.
Ask yourself what your brand values are. What do you stand for? Are you passionate about a particular issue? Then make that your "brand style". Eg "We want you to show you that copywriting doesn't have to be difficult, no matter what the experts say".
7. Make your sentences perform - and get the grammar right
Again, use emotion to bring your words to life. Make the reader fucking gasp once in a while, use hyperbole to punch your point across like a gazillion Mike Tyson uppercuts, and don't be too timid to show that you're just a human... warts and all.
8. Build a copywriting strategy
Have a plan of action for what you're going to write. Make writing a regular activity, even if you're just tapping some random(ish) stuff into Facebook each day. Repetition will fine-tune your style, and give you confidence. Eg, "Monday, I'll write a blog post about our team". "Tuesday, I'll record a video about our latest product". "Wednesday, it's sharing a case study". Etc.
9. Plan content around key messages and content pillars
Write stuff that has a goal and a purpose. There's no point in writing about Gecko Lizards if you run a cleaning business. Keep it on-topic. Find out what your potential customers are searching for throughout their buying cycle, and create content that answers their questions.
10. Write for the full range of channels
Sod that. You'll die of exhaustion in the first 6 weeks. Just pick 2 or 3 channels (eg your blog, Facebook, and TikTok), and focus on those before jumping into every single channel. Don't spread yourself thin or you won't have time to run your biz.
11. Write for SEO
Produce the very best stuff you can muster for your own website. Back up your copy with images, statistics, quotes, research, infographics, humour, personality, and background information. Discover what words and phrases your readers use to find information, and use those exact words in your copy. That pretty much covers the whole of the syllabus. One more that I'll add for free (they don't cover this VERY important point) ...
12. Speak the same language as the reader
If you're a solicitor, then write the way your customers expect you to write. If you're a builder, then do the same. Don't try to write in a particular way because it sounds impressive. You'll make your reader puke. Try to write as conversationally as you can, in the most simple way you can describe. Tip: imagine you're explaining your business to a friend over coffee - - or a beer. The more you resonate with your reader's own language, the more you'll come across as someone they can really do business with. Sorry, but I can't give you a CIM certificate for this. But if you're in business, you don't need one to benefit from the above. 😊
---

There's more inside The Rainmakers Club
Ready to double, triple or even quadruple your sales? Join the Rainmakers Club today and get access to hundreds more worksheets, ebooks, tutorials, guides, tools and downloads.
NEW FOR 2022! Join our growing club of successful small business owners and get The Raindeck free: a 3-deck strategy for brainstorming and running successful marketing campaigns.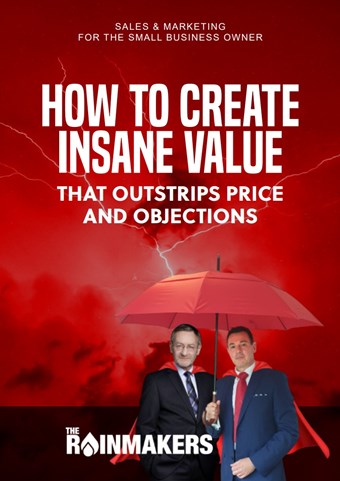 HOW TO CREATE INSANE VALUE
A must-have read for anyone that sells anything
Discover techniques and methods that will increase your product's perceived value - without having to change your product or prices.
Get the book free
GET STARTED WITH
The Rainmakers
Join today for the price of your daily cup of Mocha coffee, and become a sales and marketing giant.
Learn sales & marketing
Double, triple, or quadruple your sales and income.
Expert mentoring
Learn from renowned sales and marketing experts.
Exclusive resource library
Tools, downloads, cheat sheets and worksheets to help you succeed.
Free Raindeck strategy box
Brainstorm, plan and execute brilliant marketing campaigns in no time.
BECOME A RAINMAKER
Let's chat about it...
Schedule a no-obligation call with The Rainmakers Club team, tell us about your business and your biggest problem. We'll give you our advice and honest feedback if membership would work for you.
Helping businesses succeed for 50+ years