DOUBLE YOUR INCOME IN JUST 8 WEEKS
Download this all-time classic bestselling book from Bruce King free.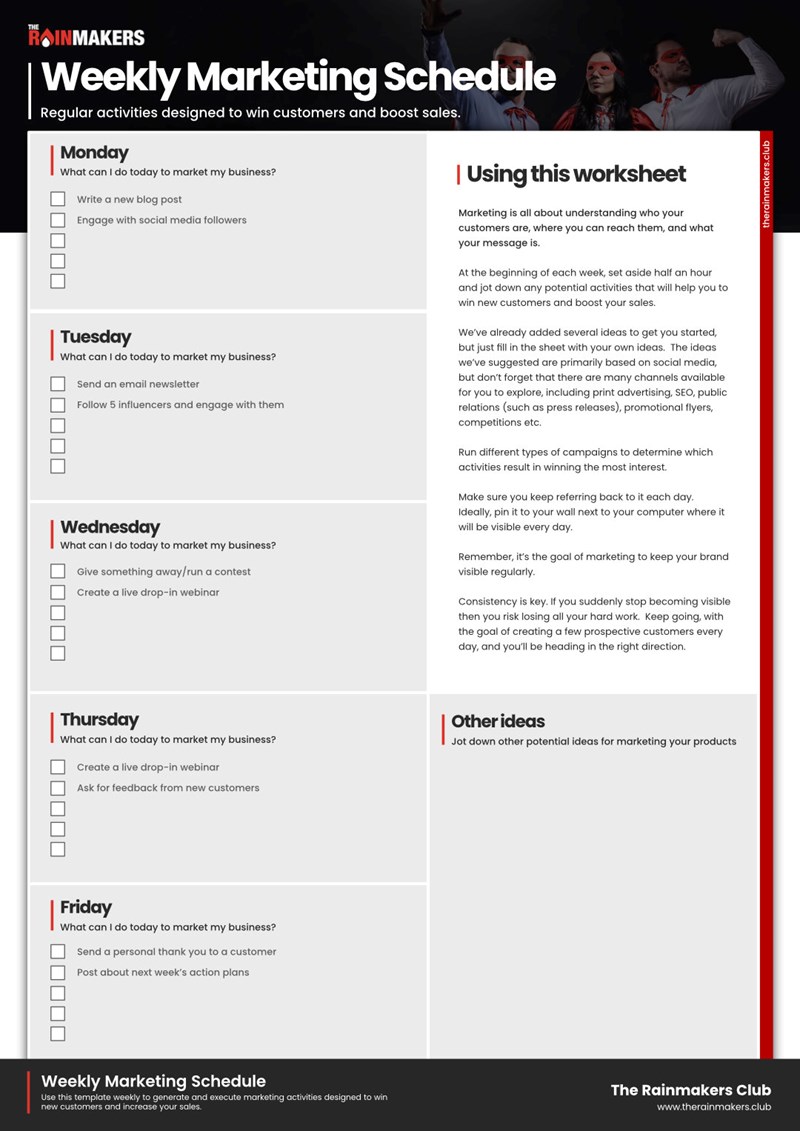 Weekly Marketing Schedule
A free worksheet for you, from The Rainmakers team.
Use this template weekly to generate and execute marketing activities designed to win new customers and increase your sales.
Growth Strategies, Marketing Strategies, Social Media, Digital Marketing, Marketing Basics
Let's chat about it...
Schedule a no-obligation call with The Rainmakers Club team, tell us about your business and your biggest problem. We'll give you our advice and honest feedback if membership would work for you.
Helping businesses succeed for 50+ years