DOUBLE YOUR INCOME IN JUST 8 WEEKS
Download this all-time classic bestselling book from Bruce King free.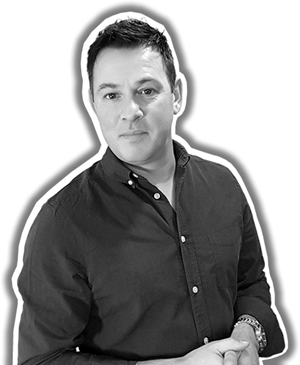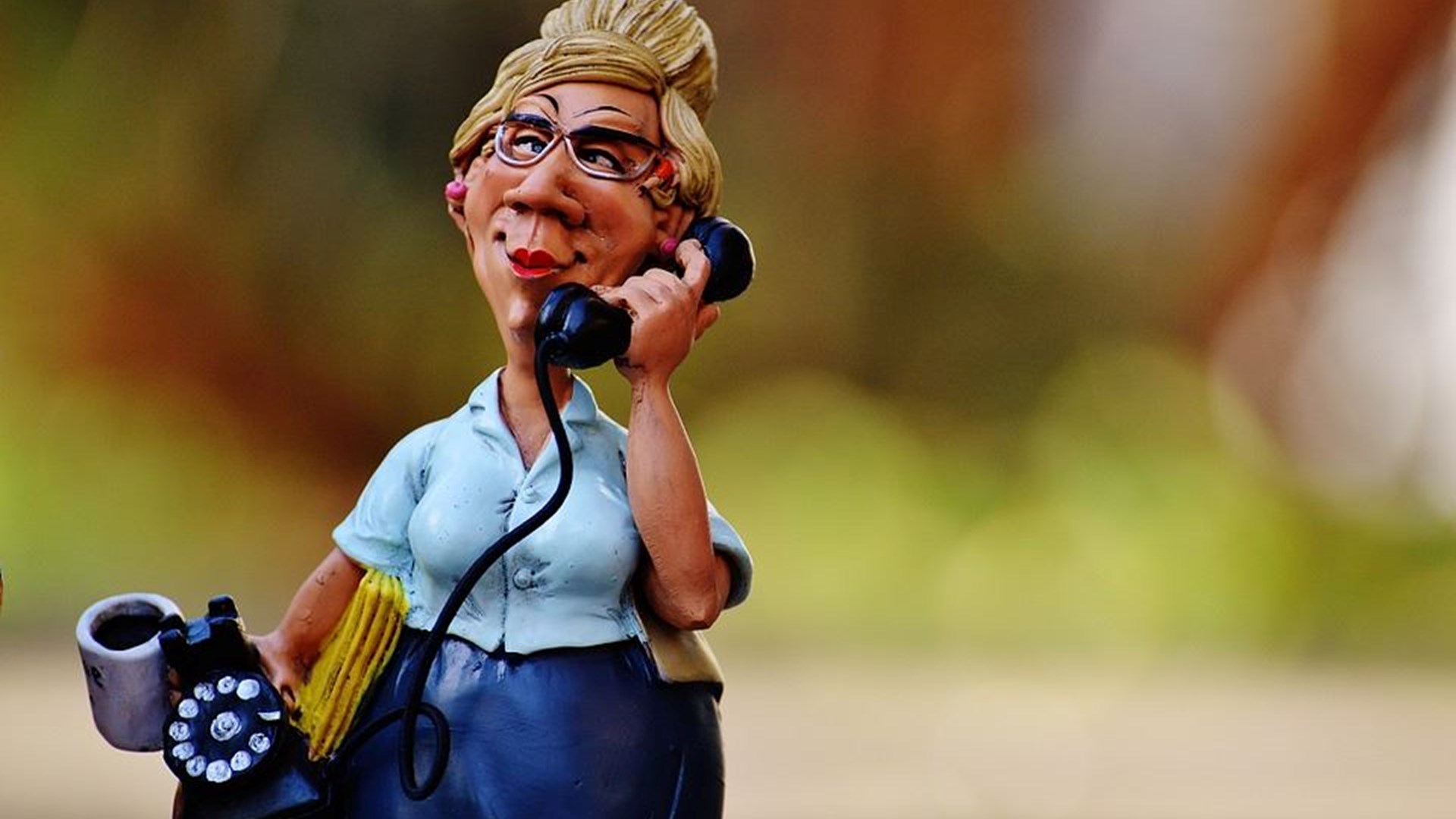 Most "Contact Us" pages are terrible.
By Chris Haycock | 09 August 2016
Is your "Contact Us" page working hard for your business or is it a lazy salesperson that refuses to speak to your future customers?
You've been chatting to a potential customer for 20 minutes about your business. They ask you for your business card so they know how to contact you when they're ready.
Would you: A) Give them your business card, turn your back on them and walk away in silence. B) Reassure them they're in good hands, re-assert the benefits of working with you, and tell them what happens if they choose you. Most people would choose -B- of course. Yet, I'm still surprised that a huge percentage of business owners aren't capitalising on the potential of their website's "Contact Us" page. This is an incredibly important page on your website. It is often one of the final pages that customers will visit before taking the decision to buy/get in touch, and it should be used to re-affirm that they should do business with you. Go ahead, look at your site stats. I bet you'll be surprised how many people view it. Your contact page needs to: 1. Give reassurance that they're doing the right thing by getting in touch. 2. Demonstrate that you're a real, credible business. 3. Show people how friendly and approachable you (or your business) is. 4. Manage their expectations. Explain what happens after they contact you. 5. Demonstrate your credentials and expertise. Many "Contact Us" pages just have a standard contact form with nothing else on the page (I blame Wordpress). This is a crying shame. You're missing out on a significant percentage of customers who abandon your website because they don't feel compelled enough to get in touch (it happens waaaay more than you think).
DOUBLE, TRIPLE, OR QUADRUPLE YOUR SALES
Join other small business owners who are benefiting from new sales & marketing skills.
Go ahead and look at your "Contact Us" page. Is it working hard for your business or is it a lazy salesperson that refuses to speak to your future customers? Here are 13 tips how to improve your "Contact Us" page: 1. Don't just whack together a contact form and hope for the best. Think about how your customers make contact with you, and make the page as frictionless as possible. 2. Include your full address, telephone number and email address - if you can. It provides reassurance that you're genuine. 3. Explain why your visitors *should* get in touch - demonstrate your expertise. 4. Be friendly. Use natural, conversational language that resonates with your audience. 5. Tell people what happens after they get in touch with you. Think of your sales processes and write it in a way that sounds compelling. 6. Add a picture of the person that will be responding to customers (make sure they're smiling). People repond better to faces. 7. Find out the #1 concern that people have when they make initial contact, and address that on that contact us page. This will reduce friction upon 'first contact'. 8. Give people options. People like to get in touch in different ways. Let them choose whether they want to reach out via social media, email, telephone or good old fashioned letter. 9. Publish your email address. Don't embed it invisibly into your forms. A lot of people still want to use email clients such as Outlook/Thunderbird etc. 10. Keep your contact us forms simple. Don't include too much validation on your forms. For example, don't expect everyone to fill in their telephone number in the standard format. Be flexible. 11. Include 'trust logos' such as industry accreditations, SSL Certificates, money-back guarantee logos etc, which will boost your reputation. If you're a member of an official organisation, check to see if you can include their logo on your page. 12. Add a couple of your best customer testimonials - no explanation required. 13. Test your contact page on your smartphone. It's surprising how often this is overlooked. Many forms don't work properly on a smartphone. You really don't have to overdo things when following the list above. It's only a small job, but can reap dividends. Remember, keep your contact form clean and simple, and always think about how the visitor will be using it to make 'first contact'. Make the transition from browsing visitor through to customer as seamless and easy as possible. Manage their expectations and you stand to benefit from a higher conversion rate. If you can think of more ways to improve 'contact us' pages, I'm all ears.
---

There's more inside The Rainmakers Club
Ready to double, triple or even quadruple your sales? Join the Rainmakers Club today and get access to hundreds more worksheets, ebooks, tutorials, guides, tools and downloads.
NEW FOR 2022! Join our growing club of successful small business owners and get The Raindeck free: a 3-deck strategy for brainstorming and running successful marketing campaigns.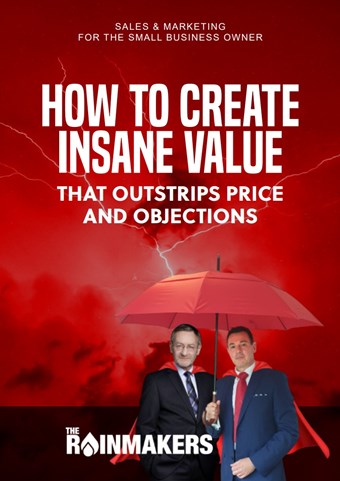 HOW TO CREATE INSANE VALUE
A must-have read for anyone that sells anything
Discover techniques and methods that will increase your product's perceived value - without having to change your product or prices.
Get the book free
GET STARTED WITH
The Rainmakers
Join today for the price of your daily cup of Mocha coffee, and become a sales and marketing giant.
Learn sales & marketing
Double, triple, or quadruple your sales and income.
Expert mentoring
Learn from renowned sales and marketing experts.
Exclusive resource library
Tools, downloads, cheat sheets and worksheets to help you succeed.
Free Raindeck strategy box
Brainstorm, plan and execute brilliant marketing campaigns in no time.
BECOME A RAINMAKER
Let's chat about it...
Schedule a no-obligation call with The Rainmakers Club team, tell us about your business and your biggest problem. We'll give you our advice and honest feedback if membership would work for you.
Helping businesses succeed for 50+ years